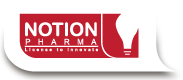 About NOTION
Who are we?.
Our Mission.
Our Values. more ...

Pharmaceutical
Under Construction
more ...


Strategic Business Partners
Notion provides the Egyptian business community with the right and state of art tools that support the organizations decision making process in selecting, coaching, motivating & building their employees career path & serve organizations strategic objectives. more ...